It is a great honor and privilege for Tuna Dış Ticaret to serve and share our wide breadth of industry experience and knowledge with our valued customers; providing quality products, exceptional service, the best value, and on time delivery since 2002.
Tuna Dış Ticaret serves its customers with hundreds of different products and continues to develop innovative new products since its entrance into the medical sector with Silicone Soles. Our Trademark "SOLES" products reach every corner of Turkey with our strong distribution network. Tuna Dış Ticaret proudly contributes to our country's economy with its reliable export connections in Europe,Turkic Republics and Middle Eastern countries.
Soles products and Tuna Dış Ticaret has become a well-known Trademark and a respected manufacturing company with an emphasis on high quality products and service within its sector. Tuna Dış Ticaret's fast growth continues on national and international markets.
We are thankful to all our customers for their continuous business support. We will continue to serve our valued customers with confidence, dedication to high quality products, and exceptional service.
Our certificates ;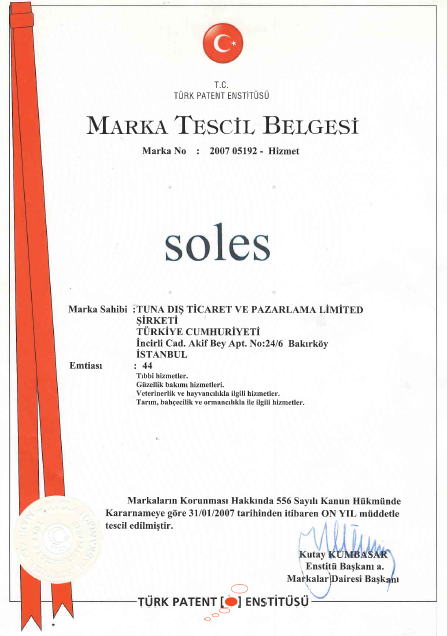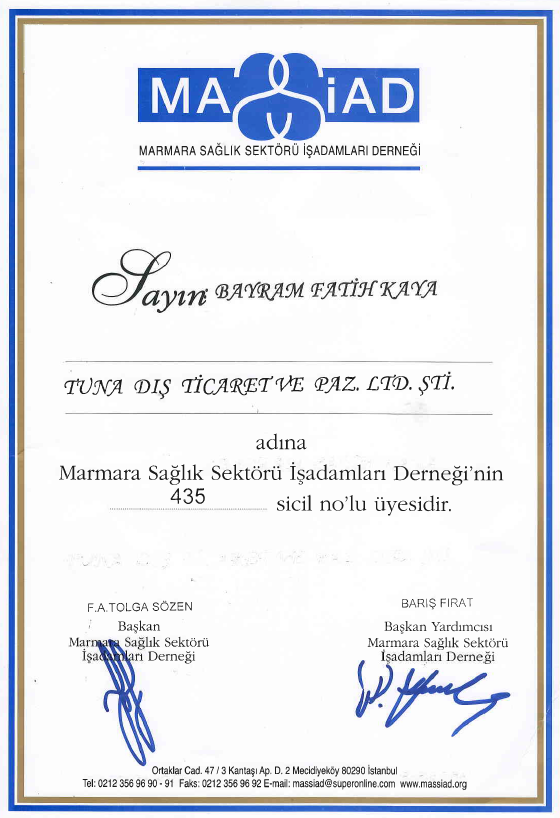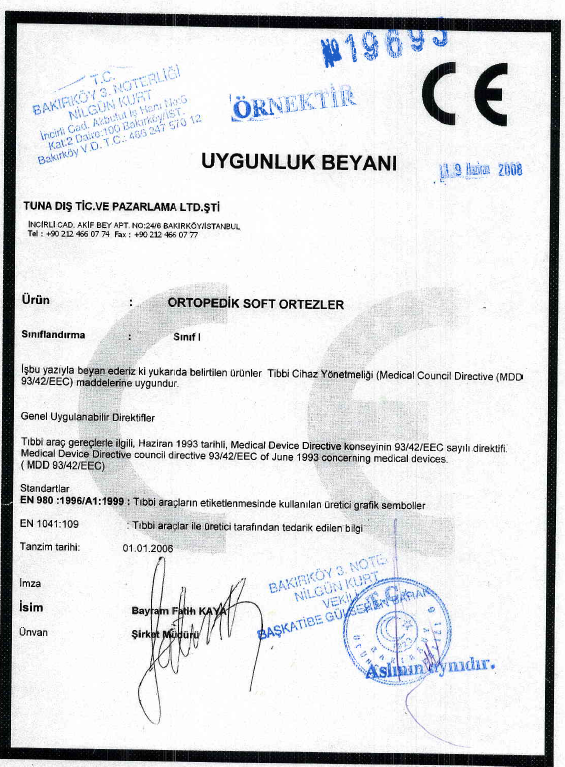 FDA Certificate Ce certificate of conformity